Scotland relaxes rules, but holiday parks don't reopen until 26 April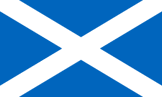 New rules on travelling between council areas and people meeting outdoors have come into force as lockdown restrictions are eased in Scotland.
It is now possible to travel out of your local area for non-essential reasons and for six people from up to six households to meet up outdoors.  The relaxation had not been due to come into force until 26 April.
However, significant restrictions remain in place as people cannot stay overnight outside their council area – even in a caravan or tent.  The advice remains to shop within your own council area unless there are no practical alternatives.
Key date – 26 April
All tourist accommodation and remaining shops and close contact services are due to reopen on Monday 26 April – subject to socialising rules. Pubs, bars, cafés, restaurants and bars will be able to serve people outdoors – in groups of up to six from six households – until 22:00 from that date. Alcohol will be permitted, and there will be no requirement for food to be served. Non-essential travel between Scotland, England and Wales will also be permitted from this date.
Takeaways will be able to resume normal service, with physical distancing and face masks worn in premises.  There will also be a partial resumption of indoor hospitality – food and non-alcoholic drinks can be served until 20:00 for groups of up to four people from no more than two households. Contact details will still need to be collected.  Indoor gyms and swimming pools will be allowed to open for individual exercise.
Scotland will then return to a levels system, with the entire country initially moving to a modified version of the current level three restrictions.